Moving to a New Office
The Number ONE reason for all Internet-related problems is caused by poorly planned and implemented Networks.
Downtimes can cause a medium disaster, with many companies heavy reliance on IT as employees can not work, costing the organization time and money and a potentially bad reputation from customers on top.
It's essential to do proper Network planning in the beginning, as network Infrastructure is not easy to expand once the office space has been designed and build.
The last thing you want is to find out later that your office network infrastructure is not ready for demands three years down the road.
Another thing to keep in mind is that your business requirements might be changing over time.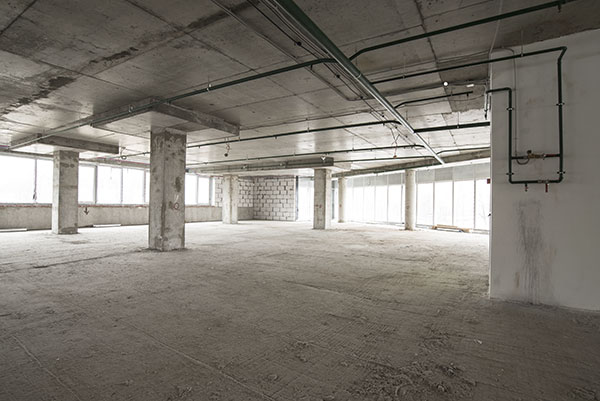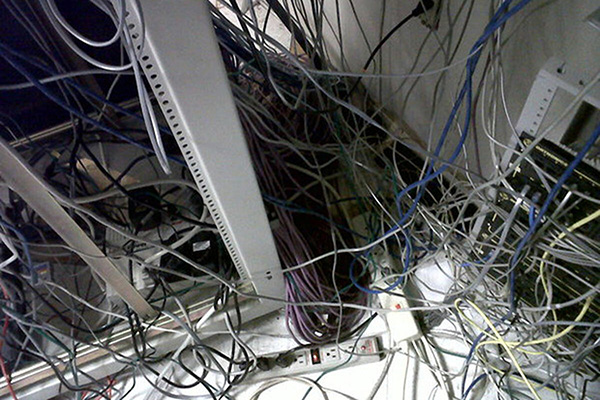 Getting the basics right
Many businesses underestimate or neglect the importance of proper Network planning. A common problem we often see with new clients is that they contact us when it's too late and the office has been set up already.

Probably the most significant problem is that many people are under the impression that the requirements for an office network can't be so much different from a home network with their Wi-Fi Router – just a bit bigger.
This impression leads to messed up priorities, with the expectation: "Once we are ready to move in, I will sign up for an Internet line with, TRUE, TOT, 3BB, etc.". "Building a network can't be so difficult" Just buy some cables and some Wi-Fi access points online, get a cheap Network switch from Shoppee – and Voila!
When the new office goes into operation problems, and bottlenecks start to show up quickly. Unfortunately, at this point, it's too late to implement any significant changes without opening walls, ceilings, or floors and moving the office back into a construction site.
Understanding the Network 101
Depending on your structural and technical requirements, we help you to decide on the right Network wiring infrastructure for your needs and can explain more about CAT 5, CAT6, CAT7, LC, ST, Single Mode, Dual Mode, LZSW, FTP, UTP etc.
We help you to plan, design, and implement the right Wi-Fi coverage for your office space. We are happy to explain to you more about Wi-Fi Standards, MIMO, WAVE2, MESH, and more. Avoid buying the wrong or too many Wi-Fi Access points. Manage all Wi-Fi access points from a single interface from the cloud.
Avoid purchasing the wrong Network Switches for your company and learn more about the difference between L2, L3, PoE af & at before you make a purchase.
Understand how to secure your company's network against outside intrusion from hacking effectively; choose the right Network Rack and a suitable Internet service provider(s) for your companies requirements.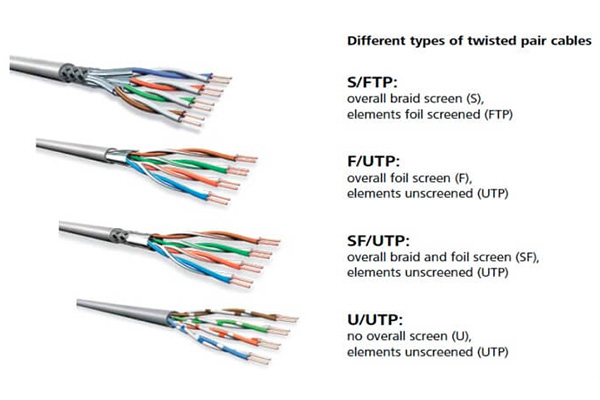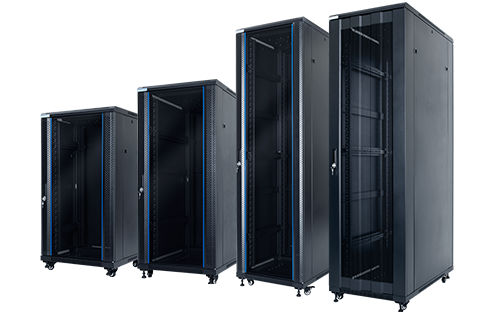 Completing the Network setup
Once Network wiring is complete, the most time-consuming part is finished. To complete the setup without creating unwanted bottlenecks in your Network, you will have to decide on a suitable Rack and cooling that allows enough air circulation to avoid overheating of your Network equipment.
Depending on the size of your office and equipment you deploy, such as Wi-Fi access points, IP Phones, CCTV, Video Conferencing, Access control, etc. you are now ready to choose suitable Network switches for these tasks.
The next step covers Network connectivity with the outside world, aka choosing suitable ISP's to supply your office with Internet connectivity.
To keep your company secure from hacking attacks, and data theft, deploy a suitable firewall with failover and load balancing.
Last but not least, you want to ensure that a power outage will not bring your Network down. Calculate the power consumption of your Network and choose a suitable UPS accordingly.
Our Services
We offer the following services:
Network Consultation and Planning
Network Implementation
Network Testing
Network Labeling
Network Certification
ISP Vendor Management
Network cleanup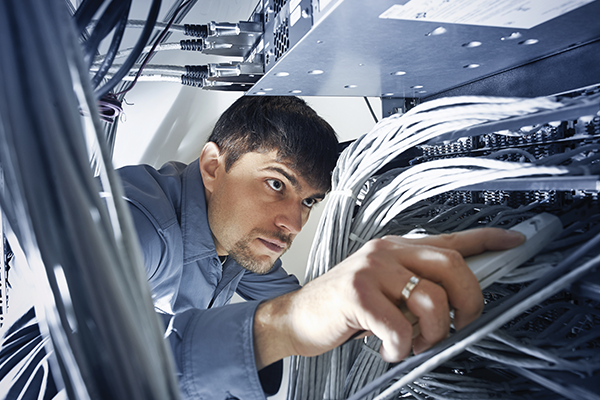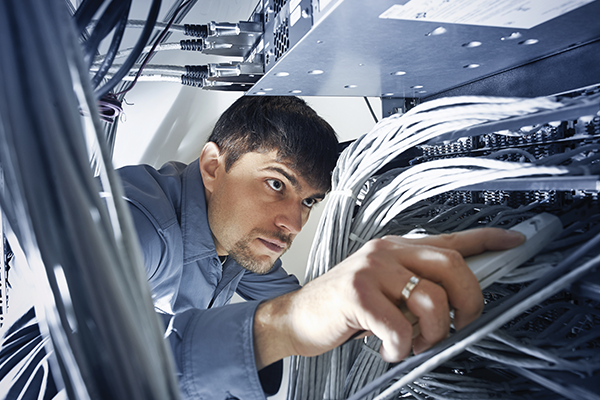 Contact us
A well planned, structured, and implemented network with clear labeling can easily save days of work to locate issues. With the heavy reliance on IT for most companies, downtimes cause a medium disaster as work cannot be done, costing the company time and money and a potentially bad reputation from customers on top.
We have been closely working with Interior designers on many projects in multiple positions from IT Project Management, as IT Consultants, Subcontractors, or Project Partners.
On other occasions, we have been hired by the clients directly to work alongside their Interior designers.
If you are planning to move to a new office and want to avoid future headaches and ensure that this mission-critical part is done right, feel free to contact us with details about your project.
OLD CONTENT STARTS HERE
Why it this so important to get structured Network cabling right?
More than 90% of your Network related problems are caused by poor Network planning and execution. With poor structured Network cabling the being the No ONE reason for IP Telephony related problems make sure that you get the basics right and avoid lengthy troubleshooting later on.
Find and solve Network problems easy
A well planned and structured and implemented network with clear labeling can easy save days of work to locate issues. With the heavy reliance on IT for most companies down times cause a medium disaster as work cannot be done, costing the company time and money and a potentially bad reputation from customers on top.
Plan smart with the future in mind
When planning a new structured Network for your business it's cheap and easy to add additional cables while the new office is still under construction and not in operation yet. It's not only being expensive later to add new cables, often it might be outright impossible. We will ask you questions many customers forget to think about. Our team will help you to ensure that you don't forget some important tasks.
What is the right Infrastructure for your needs?
When planning your Network there are many things to consider and anticipate. You should ask yourself the following questions. How long are you planning to stay in the new location? How fast will the Internet connection be in 2-3 years? What is the size of your office location? Does your company occupy multiple floors? Do you need to inter connect multiple buildings?
Make sure that you get the basics right.
What is the difference between UTP, FTP, LZSE? What do the terms CAT5e, CAT6, CAT6a, CAT7 mean? What speed should my network be able to handle? 100Mbit/s, 1GB, 10GB? What is the right choice for your office Infrastructure needs: Copper or Fiber optic? Do you need Power over Ethernet?
We offer the following services:
Network Consultation and Planning
Network Implementation
Network Testing
Network Labeling
Network Certification
ISP Vendor Management