Understanding the basics
The most common technology nowadays in Thailand is to connect via Fiber-optic Internet, also called FTTH (Fiber to the Home) Another business Internet service delivered via Fiber is MPLS. MPLS always offers the same up and download speeds.
ADSL and it's successor VDSL2 allow you to connect via POTS (Plain Old Telephone System) to the Internet, reaching speeds up to 50 Mbps. This service is still standard in older buildings where re-wiring of the building is complicated and expensive.
Other ways to connect to the Internet are either via TV cable or DOCSIS. This service is currently only offered by TRUE and often misleadingly marketed at Fiber Cable.
4G is available with unlimited data plans from AIS and TRUE, making it a cost-effective option for small businesses, primarily when used with the FRITZ!Box Fon WLAN 6890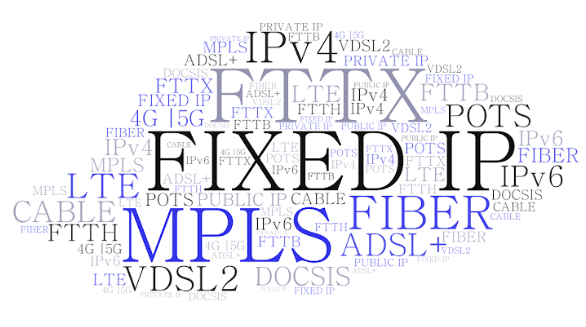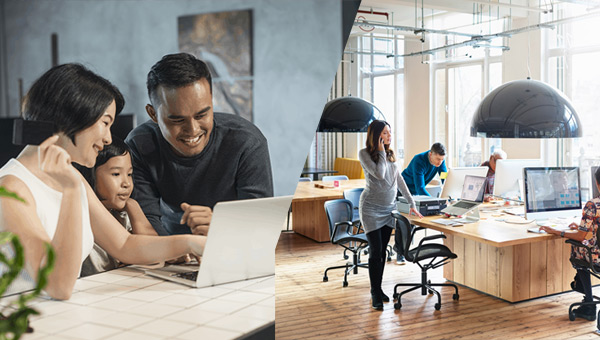 Business vs. Consumer Internet
Most consumers use the Internet for social, entertainment, and media streaming purposes, whereas companies mainly use the Internet for research, communication, and content creation.
For personal usage, ISP's are often bundling their services to offer an All In One Solution with a modem, router, Wi-fi unit that can be fully managed from the ISP, leaving very little control with the end consumer.
For business, requirements are quite different, where many people in one office share the Internet connection. Network Security, Internet stability, or the possibility to remotely access the office network are often more critical. Ideally, the ISP only offers business customers only a pure Fiberoptic modem allowing businesses to design and manage their network infrastructure according to their requirements.
Modem, Router, and Wi-Fi
Most ISP's in Thailand provide a modem, router, and Wi-Fi combo for their customers. These devices are fully controlled and accessible from your ISP. What is excellent for many end consumers with little IT knowledge and limited security concerns can be disastrous for companies.
Businesses often store confidential customer data, yet data breaches are reasonably common often due to a lack of knowledge, poor network architecture design, paired with limited security concerns and tight budgets.
Ideally, ISP's only supplied their business clients with single port fiber ONU's. These allow creating a clear handover point of responsibilities between ISP and the IT Team designing and managing the companies internal IT Network infrastructure.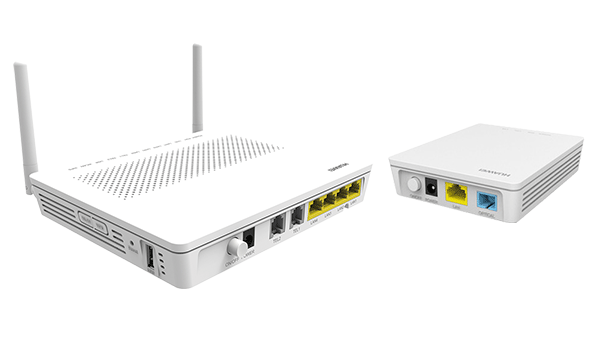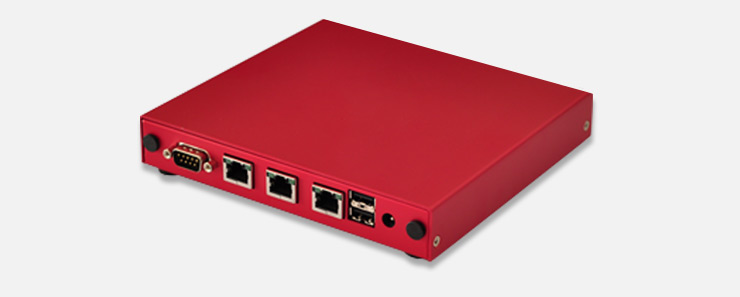 Business-class Internet security with load balancing & failover
VoIP Thailand's firewall Solutions allow you to create a business-class Internet experience with load balancing failover between multiple Internet lines and service providers. Our firewalls can directly connect to single port ONU's from CAT, TOT & 3BB.
With built-in monitoring tools, we can monitor line stability and measure packet loss. When managing Internet lines for our customers, we contact the Internet Service Provider on your behalf. With these measures, we can grantee the best possible audio quality when you deploy our Internet Telephony Solutions.
Finding the right ISP for your business
Our Internet availability check allows you to find the right ISP for your business. We will check all available Internet service Providers at your office location and prepare a detailed report with a comparison chart for you.
With the help of this report, you will not only be able to find the cheapest ISP suitable for your requirements. Moreover, you will find the right ISP that is suitable for your business requirements, such as allowing remote access to be able to connect to your CCTV cameras in the office from your mobile phone, for example.
Here you can find more details about our ISP availability check.